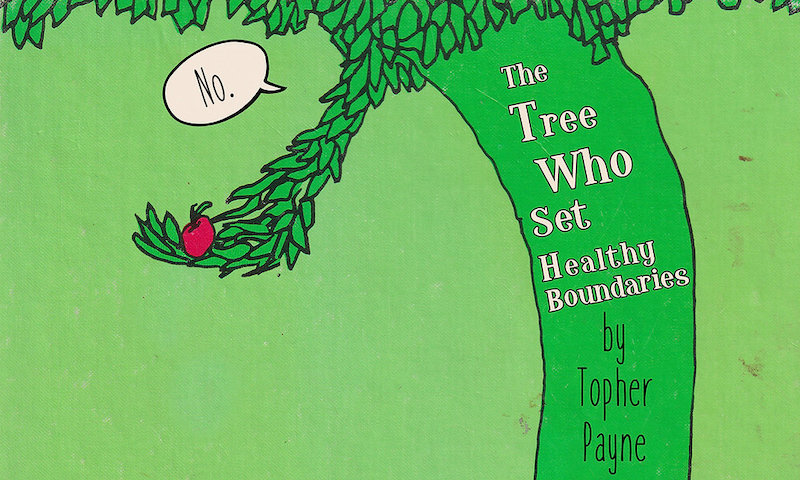 Shel Silverstein's classic parenting allegory, The Giving Tree, is a story where the tree (referenced as she/her) gives up every piece of herself to help a young boy.
The story was always a bit disturbing – as if the badge of parenting – and more specifically, motherhood, was to give away all of oneself until one had nothing left. We recently came across this re-write that was imagined by playwright and screenwriter Topher Payne. Payne re-titled it "The Tree Who Set Healthy Boundaries" and you can read the newly edited version here.
Our favorite part is that the tree "took courses online and got her certification in small business management"….and went on to operate a profitable bakery (selling apple pies!) with the boy.
Wishing you all a Happy Thanksgiving – with healthy boundaries and successful business operations!