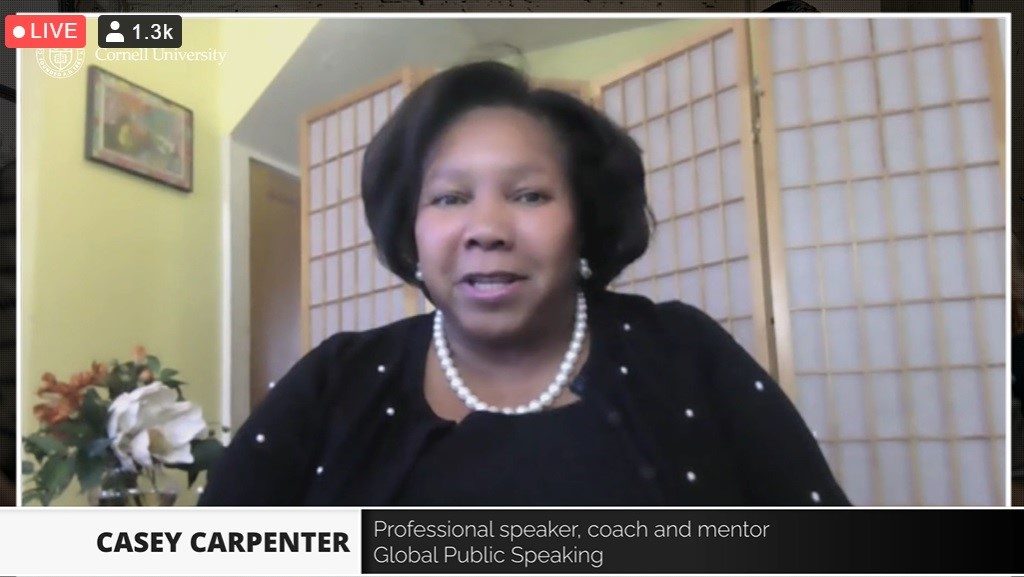 Your communication skills have a direct impact on your ability to raise funds and motivate your team. In today's socially distanced environment, it's more important than ever that your message shines through, even when you're not able to address your audience in person.
This skill-building webinar session led by professional speaker and coach Casey Carpenter will help you discover how to pitch with confidence and authenticity in a virtual setting. You'll walk away with tools to craft a persuasive message and techniques to deliver that message in a way that engages your audience. Click here to access the recording of the 4/8/21 talk.
More information about Casey Carpenter's company as well as links to resources mentioned in her talk can be found here.