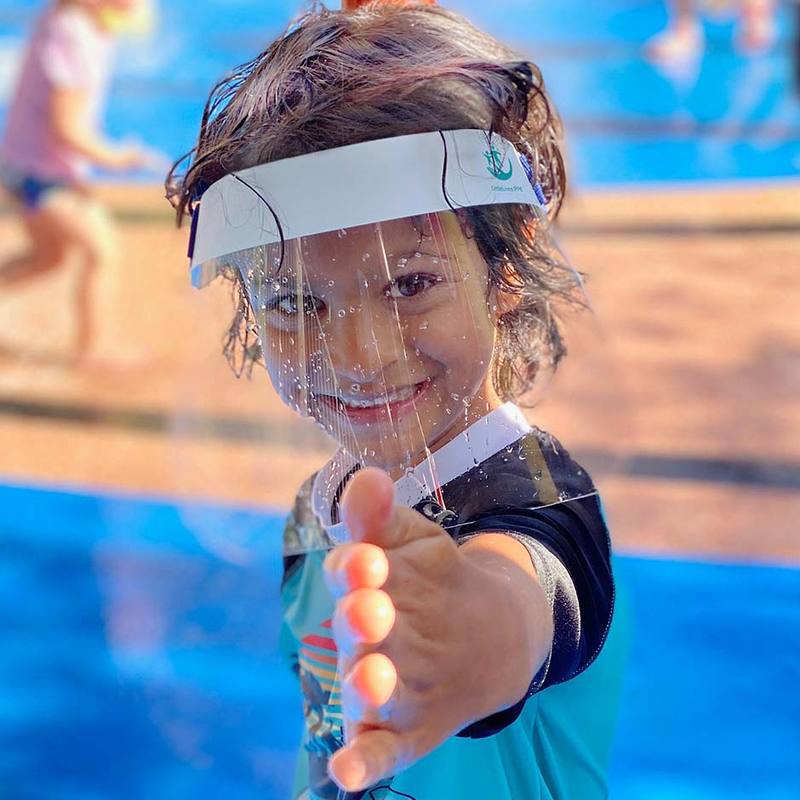 Sending children to school is challenging enough during a pandemic – parents don't also need to worry about how their younger children will manage masks and hygiene to stay safe.
A startup called Little Lives PPE has created a face shield that can be worn by children as young as two and is designed to sit comfortably on a child's face throughout the day, ideally on top of a mask. Little Lives has partnered with a manufacturer in Rochester, New York, which has been mass-producing adult face shields throughout the pandemic. Little Lives masks are currently selling for $7 on their website.
Little Lives PPE was co-founded by Samira L. Brown, MD, Gabrielle Page-Wilson, MD and Alexandra Stanton.