"If your life is your currency, decide how you want to invest and spend it."

Melanie Hart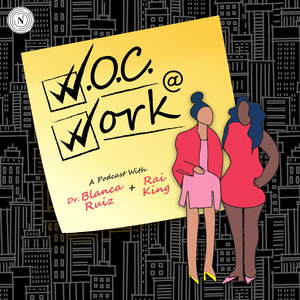 In the W.O.C @ Work podcast, Rai King and Dr. Blanca Ruiz explore what it means to be a woman of color in the workplace by elevating the voices of female-identifying leaders of color in order to shed light on their common experiences as they push for transformational change in organizations across the country.
In this episode, Rai and Blanca talk with Melanie Hart ( Chief Diversity Officer and Sr. VP for Equity, Inclusion, and Social Justice at The New School in New York City) about traversing white-dominant education spaces as a confident woman of color. Melanie also reveals what it looks like to take off that cape and rest to help heal from a traumatic event. This podcast is a must listen for all women.